This week I bring you $20 of happy.
Purchase the following:
Buy two boxes of paper white bulbs from Walmart for $5 each.
Buy a pretty bowl from Home Goods for $6.99
Buy 3 bags of river rocks from Family Dollar at $1 each.
Go home. Remove bowl from Home Good bag. Pour all 3 bags of river rocks into bowl. Nestle paper white bulbs in amongst river rocks. Add enough water that the bulb are getting water but you don't want the bulbs to be submerged because they will rot.
Enjoy!
I have done this project before but I was reminded of it while reading another blog. Sadly, I can not find the link to the blog I got this idea from. I hate not being able to credit that blog especially since that is how I found out about the $1 river rocks at Family Dollar. Apologies!
Also I am rather convinced I will kill these poor paper whites. Killing plants is a gift of mine.
Join in the fun!!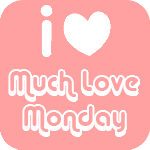 Update: Here is what they look like as of two days ago:
Not dead yet!